7 Work from Anywhere Companies You Must Check Out
Work from anywhere companies seem to be popping up all over the place. And this is a good thing for those of us who wish to work from home, while traveling, or wherever we want.
A 2015 Gallup Poll shows that 37% of the workforce telecommutes. Some estimates suggest that by 2020, about half of us will work remotely.
So, if the idea of being able to create your own work environment — whether it's at home or Starbucks or Bali — sounds ideal, it's never been a better time to make a switch to the remote lifestyle with one of these work from anywhere companies.
One of the main things workers look for in a job is flexibility. The idea of a flexible working environment and schedule is so important that many suggest it is the key to employee happiness.
It's no wonder, then, that there are a number of work from anywhere companies out there trying to woo top talent with their super flexible work arrangements. These ten companies are among those that understand the importance of workplace happiness and openly embrace the work-from-anywhere culture.
RecruitLoop is a marketplace of on-demand recruiters and sourcers. Companies go to RecruitLoop when they need to hire someone. They post the open role and requirements and — bam — highly qualified recruiters submit proposals. For employers, this is a lot cheaper, faster, and easier than contracting with a traditional recruiting agency.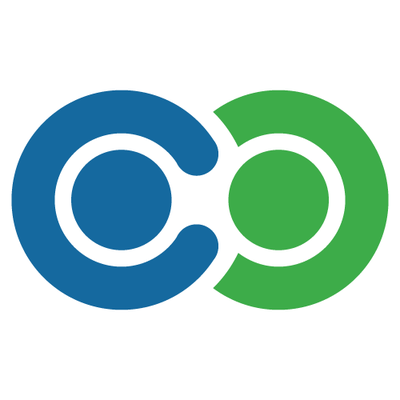 Of course, you could join RecruitLoop as an independent recruiter, but they also hire remote workers to support recruiters and employers who use RecruitLoop.
Why should you consider working at RecruitLoop?
We're a transparent, active, diverse and globally distributed team. Autonomy and flexibility is baked into our DNA.
If you'd like to help companies hire new employees, check out their Careers Page for current openings like Content Marketing Manager and Email Marketing Manager.
Zapier helps automate the tedious tasks that no one likes to do, but must get done nonetheless. How? By connecting apps you use so that you get the most out of your data. You can create "Zaps" that build workflows and increase productivity.
At Zapier, they believe computers are great at doing some things and humans are great at doing others — why not let each focus on what they do best?
Why should you consider working at Zapier?
We're a 100% distributed team living and working all over the world to help you automate the most tedious parts of your day to day job.
Intrigued? Check out their Jobs Page for current openings like Customer Champion and Zapier Blog Freelancer.
Art & Logic is a custom software company. They have worked with more than 900 companies to help bring their visions to life.
Their clients come from a variety of industries like education, music technology, consumer electronics, and entertainment (to name a few!). That's why they look for equally diverse developers and programmers to join their small teams.
Why should you consider working at Art & Logic?
Being a distributed company is built into Art & Logic's DNA — since being founded in 1991, we've acquired, built, and stumbled across tools and practices that let us work efficiently and productively, even though no two of us are in the same location.
Even if they don't have any current openings, Art & Logic is always interested in hearing from skilled developers. The best part? There's no need to submit a resume. Take their Programming Challenge to prove you've got what it takes to be the next addition to their talented workforce.
If you've ever had the need to automate your social media presence, you've probably heard of Buffer. They started back in 2010 as a way to easily schedule tweets. Now they have grown to include Facebook, Google Plus, and even Pinterest scheduling options.
Today they have more than 2 million customers and plan on adding millions more. To help keep up with their growth, Buffer frequently hires remote workers.
Why should you consider working at Buffer?
You will work in the place that makes you happy, that inspires you daily, and helps you to become the person that you wish to be. You will work daily with team members scattered around the world and across time zones to build a better culture and product.
Some of my favorite open roles at Buffer include Happiness Hero and Culture Scout. No matter which role you choose, you will always be met with openness, respect and kindness when you join the Buffer team.
DuckDuckGo is revolutionizing the traditional search engine experience by protecting your privacy and reducing spam. As they put it, they're a search engine that doesn't track you.
If you'd like to help build the world's most trusted search engine, DuckDuckGo may just be a good fit for you.
Why should you consider working at DuckDuckGo?
Joining our small team is a unique opportunity to work with others and make a significant impact on a major consumer product that shares your values, and have fun in the process
They have a unique hiring process. You contract with them first and, if you're a good fit, you can become a permanent employee.
There's no formal application process at DuckDuckGo. Instead, they ask you to email them and introduce yourself — you never know what opportunity may come from it!
GitHub is where people go to share code. It's also a great platform to build software and collaborate with others. There are more than 12 million GitHub users ranging from individuals to enterprise teams.
The GitHub team is almost 500 members strong and come from all around the globe. Together, they help make collaborating and writing software easier for all.
Why should you consider working at GitHub?
We encourage Hubbers to build amazing things with a high level of autonomy and self-direction. Work/life balance is important to us, which is why we offer flexible work schedules and unlimited PTO. We believe that if a job allows for it, people should work wherever they're happiest.
Are you ready to join their team and help make collaboration even better? Head on over to their jobs page where you can find a number of sales, support, and marketing positions available.
Site5 is web hosting built for designers and developers. They include unlimited bandwidth and disk space in all of their hosting plans.
At Site5, their hosting philosophy includes using top-of-the-line servers with a low number of clients per server. This allows them to guarantee performance to all of their customers (something you can't always find at other hosting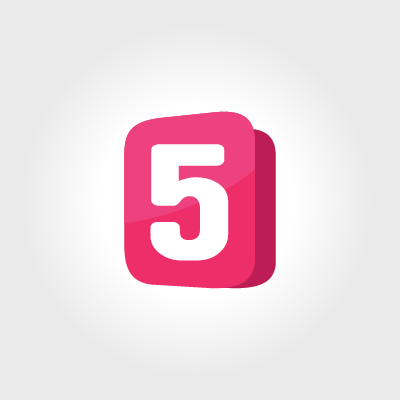 providers!).
Why should you considering working at Site5?
We are a small company with just over 100 team members and have some great opportunities to move up and further your career! You will be working from the comfort of your home anywhere in the world!
Want to know more? Check out their Careers Page. They are frequently hiring Customer Service Specialist in multiple countries to help deliver their promise of a hassle-free healthy hosting philosophy!
These 7 work from anywhere companies are just a small sample of the many out there! In years to come, we will probably see more and more opportunities to embrace the digital nomad lifestyle from forward-thinking companies like these.
This post may contain affiliate links. Please see the disclosure for more information.